Click here to chat via Whatsapp
NEW PRODUCT
This dermatologist-tested, simple-to-use system contains the acne-fighting power of salicylic acid to help combat acne breakouts.
It also pampers your skin with fresh-scented botanicals like aloe, licorice extract, orange and tea tree oils.
The Herbalife SKIN Clearify Acne Kit includes: Cleanser, Moisturizer, Mask and Spot Treatment.
Herbalife SKIN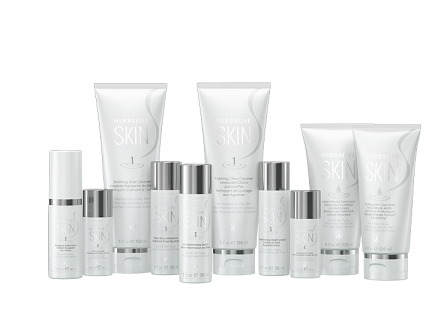 Reveal beautiful, healthier, younger-looking skin with our optimum blend of Vitamin B3, antioxidant Vitamins C and E, Aloe Vera and other botanical ingredients. Visit HerbalifeSKIN.com
Paraben and sulfate-free, and dermatologist tested, Herbalife SKIN is clinically tested to show that skin looks more glowing and feels softer and smoother in just 7 days.*
*Daily Glow Moisturizer, Line Minimizing Serum, Replenishing Night Cream.