Click here to chat via Whatsapp
NEW PRODUCT
Meal replacement shake mix for weight control.
Contains vegan ingredients, is gluten-free and does not contain artificial colorings or flavors.
• 25 Vitamins and minerals
• High protein
Review Details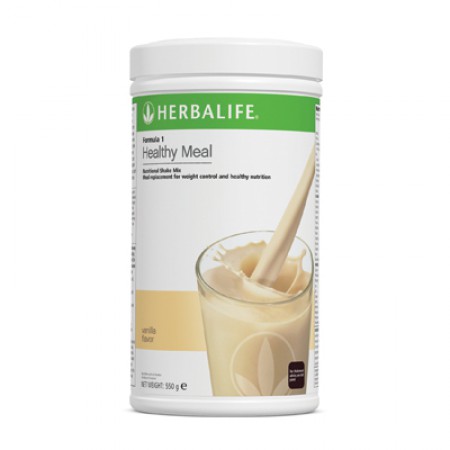 Formula 1 Nutritional Shake Mix (All Flavours)
Product Review (submitted on 23 July 2013):

I started with Herbalife again after 4 years. I definately have more energy and lost 3 kilogram as well as centimetres. The shakes are delicious. i cannot drink ordinary milk, so I make it with Soy powdermilk.